Following a decade-long interest rate drought, the deluge has begun, and savings rates are rising sharply. Savings are an essential part of our investing armoury, be it for shorter-term goals where investing is simply too risky, or for the emergency fund we must keep in order to sleep at night with our investments running around in the stock market.
Of course, there are many standard savings products to choose from, but for those willing to roll the dice on juicier returns and forego a regular rate of interest, there are NS&I's Premium Bonds. Recently, they announced they are plumping their prize money to keep up with the rising tides.
But, plumped as they may be, are Premium Bonds worth it, or should we stick to simple savings accounts? We speak to Laura Suter, head of personal finance at AJ Bell, to find out.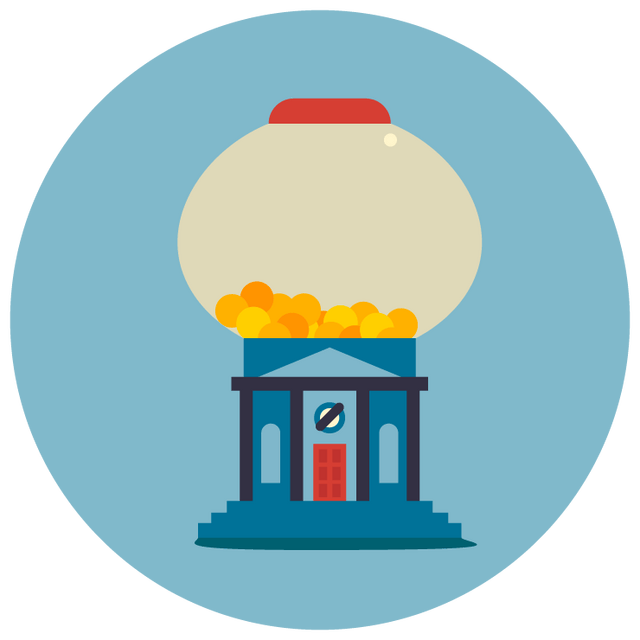 Who are NS&I?
National Savings & Investments (NS&I) is a state-owned savings bank backed by the treasury, and designed to encourage us to save. They offer a range of savings accounts, from easy access, to fixed-rate bonds, cash ISAs, Green Bonds, and the infamous (kind of) Premium Bonds.
Why would I use NS&I?
There are probably a couple of reasons why you might like NS&I:
Safety – while standard bank accounts are covered up to £85,000 (£170,000 for joint accounts) by the Financial Services Compensation Scheme (FSCS), there are no limits for NS&I accounts.
Funding government – in effect you are lending your money to the government, which some may prefer over a private bank.
What are Premium Bonds?
This is a savings product in which you forego any regular rate of interest, and instead are entered into a monthly prize draw where, per £1 bond, you can win anywhere between £25 and £1 million. Of course, the higher the prize, the fewer there are to be won. Each month, only two £1m prizes are offered.
Recently, the prize money on offer has been increased by £76m, increasing the projected interest rate from 1.4% to 2.2%.
Do I get taxed on Premium Bond winnings?
Importantly, prizes are tax free, so you don't need to worry about exceeding the Personal Tax Allowance (PTA). The PTA entitles individuals to receive up to £1000 in interest tax free, over which you will start to pay tax. For high-rate taxpayers, the limit if £500. There is no limit for additional-rate payers.
Do many people win prizes with Premium Bonds?
The odds of winning any prize are small: for each £1 bond, it's 1 in 24,000. Of course, the more £1 bonds you own, the higher your chances.
It also means, in reality, lots of people never win any prizes and are left with zero interest. In an inflationary environment, this is particularly corrosive to the value of your savings.
Professional view: Laura Suter, head of personal finance at AJ Bell
Are they worth it?
"Savers shouldn't cling to the 'projected prize fund figure' as many Premium Bonds holders get zero return on their savings. Most savers would be better off with a standard easy-access savings account that pays out a guaranteed rate of interest".
Does anyone benefit?
"There are a couple of groups of people who could benefit from using Premium Bonds, including the very wealthy and those nearing their tax-free savings allowance."
"With interest rates rising more people will be nearing their Personal Savings Allowance. Anyone who is in the highest rate tax bracket gets no savings allowance, and so will pay 45% tax on any of their savings income, which means the Premium Bond tax-free nature becomes far more attractive. That's also true for higher-rate taxpayers who have a decent amount of money sitting in cash, as they will breach their allowance and pay 40% tax on their savings income."
"For all those people who never win anything there will be someone who wins the top £1m prize. Despite rates rising, no savings rate can beat inflation, so arguably your only way to get an inflation-beating return on cash is to win big on Premium Bonds."